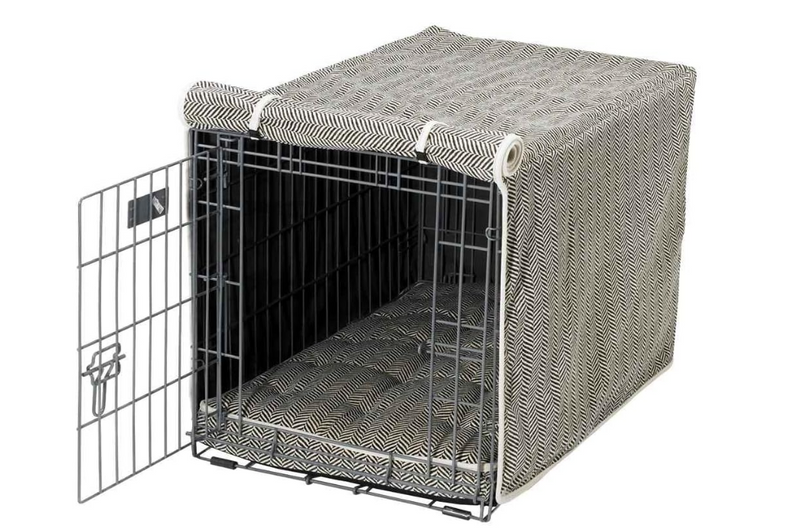 This Luxury Cover not only provides seclusion and security for your dog, but also adds a touch of elegance to plain wire crates. Our most popular Luxury Crate Mattress gets a final touch. The crate set that is both functional and attractive on the market. Front panel that opens up A machine that can be washed and dried. It's worth noting that the Luxury Crate Mattress is available separately.
Dimension: 30"L x 19"W x 21"H 

All orders are shipped from our Kansas warehouse within 3 business days. Note that these are new, open box items so the packaging may be slightly distressed.